GET: Seleccionado en Fase 1 en el programa Horizonte 2020 SME Instrument de la Comisión Europea
Estamos muy orgullosos de anunciar que nuestro proyecto Green Energy Tracker ha sido seleccionado en el programa Instrumento PYME Horizonte 2020 de la Comisión Europea en su fase 1. ¡Megavatio Control está entre las más innovadoras y disruptivas empresas de Europa!
2.111 solicitudes de PYMEs de toda Europa en esta ronda. 178 proyectos seleccionados. Entre ellos GET de Megavatio Control.
La financiación que recibiremos en esta fase 1 nos permitirá realizar un estudio de viabilidad y de mercado para Green Energy Tracker y verificar si tiene posibilidades de cumplir los objetivos de penetración inicialmente estimados, además de la escalabilidad de la solución a toda la Unión y el resto del mundo. La calificación tan positiva de la Comisión Europea es una confirmación más de que Green Energy Tracker es una solución innovadora, con un enorme potencial de crecimiento, pero también necesaria para el mercado energético europeo.
Todo esto es posible gracias a la ayuda de un montón de empresas, clientes, proveedores, colaboradores, amigos y familiares. Y sólo tenemos palabras de agradecimiento para ellos: Gracias, gracias de todo corazón por haber confiado en nosotros.
Más info: https://sme.easme-web.eu/index.php?b=913930800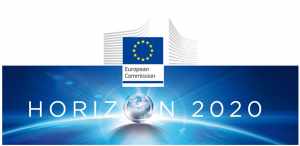 We are proud to announce that our project Green Energy Tracker has been selected for funding under Phase 1 of the Horizon 2020's SME Instrument, Open Disruptive Innovation Scheme. Thus, Megavatio Control is among the companies with the most innovative ideas in Europe!
In this first round in 2017, the European Commission received 2111 proposals. The 184 SMEs selected for funding proposed 178 projects in total.
Funding will allow us to carry out a feasibility studies for our project that can disrupt the market and to prepare a business plan including scaling our solutions to other European Union countries and the rest of the world. However, the positive opinion of the European Commission on this project for us is a great confirmation that our solutions are innovative, have a huge potential for growth and are needed for the European market.
All of that is possible thanks to our closer supporters (providers, customers, friends and family). And we just have thanks words. Thanks. Thanks so much for trust in us.